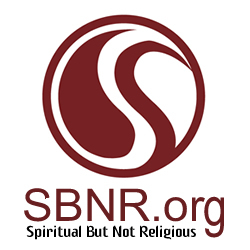 I heard a lecture yesterday by an eastern Orthodox theologian which contained a plethora of fascinating insights into the 'spirituality over religion' (SOR) craze in the West.
Too many insights to capture, but the essence of his point was this — the love of 'spirituality,' when it is set in opposition to religion, usually revolves around two foci: (1) SOR is an attempt to extract/abstract the spiritual life from the messiness that attends humanity-in-community loving God, and (2) SOR is largely built around the autonomous self sans the Inconvenient Truths that inform the ascetical life, i.e. religion counsels one to cultivate virtues and struggle against vices that have definite content (e.g. don't fornicate, love your enemy, die to self).
It was much more sophisticated than that, but that was the gist.
Do Religion, then we'll talk
At the end he gave this advice to a (in this case) young 'seeker' who is 'spiritual-not-religious,' but is flirting with the idea of 'God' and 'church' –
'For six months, try this. Pray to God every day, even if you don't know who he is, and say, 'Guide me.' Show up in church every Sunday and stand there, pay attention without criticizing. Read the New Testament every day, beginning with the Gospels, very slowly. Stop all carnal sexual activities, unless you're married. Give some of your time and money to the poor; sacrifice yourself. Then come talk to me. Otherwise, it's all a game of the mind.'
He said in his experience over 50+ years of priesthood he has never seen the successful completion of this experiment in faith-praxis fail to effect a radical change in opening the skeptical seeker to Christian-ecclesial faith.
But he also added that the vast majority of those he challenges to do this quit sooner than later.
'I dare you,' he said to the young woman, 'give Christ a try.'