Last week at Mass, this line grabbed my attention
Let no one deceive himself.
If anyone among you considers himself wise in this age,
let him become a fool, so as to become wise. (1 Cor 3:18-19)
It reminded me of a book I read back in 2001, Perfect Fools. Reading that book was one of those defining moments in my intellectual-faith life, as it opened to me a way of looking at sanctity that I had previously never considered in a serious way: holiness, when it emerges within the cultures of any day and any where, can, and sometimes must, appear hopelessly wacky. And those who have taken firm hold of the Plow in the soils of their culture must be willing to bear this burden of such Holy Folly.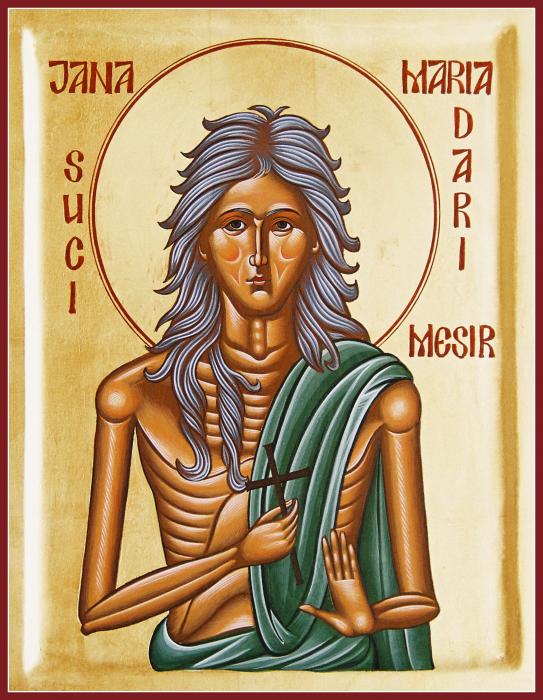 John Saward, the author of this wonder-full work, leads the reader by the hand from St. Paul's talk of the 'word of the cross' as mōria (whom whence we derive the word moron) all the way to the utterly mad tale of the 17th century exorcist Père Jean-Joseph Surin whose journey from demonic possession to radical holiness breaks all of the conventions of normality, of our plaster-perfect image of 'saint.'
Here's what I think is singularly useful about this book for serious Christians of this day who wish to newly evangelize their world — as Western culture continues to evolve post-Christian, Christians will appear increasingly odd, and we need, among the 'socially acceptable' holy figures some untidy models of holiness who demonstrate to Christians that to be off-beat is not simply to be a social misfit, but rather a mode of being a social reformer ablaze with the off-beat power of the Gospel.
Saints are 'wild at heart,' but some are more wild than others. These more-wild are not suburban bourgeois, but urban citizens drenched in the culture of the New Jerusalem where angels hurl incense to earth, martyrs sing loud from their own pool of altar-splashed blood, and harlots contend with virgins in a war of peace.
Eamon Duffy says about such frayed sainted wildness:
In the past, especially the distant past, the saints were venerated as prodigies, miracle-workers, intercessors, protectors. The more they were unlike the rest of us, the better. They brought the majesty and otherness of God down to earth and allowed ordinary men and women to see and touch the divine. Hence the importance of relics. The body of the saint was the locus of supernatural power.
Get Perfect Fools through Inter-Library Loan (it's very expensive) and give it a read, see what you think. I think I will pick it up again. But since I am highly suburban, I may suffer some sweat-drenched, sleepless nights…