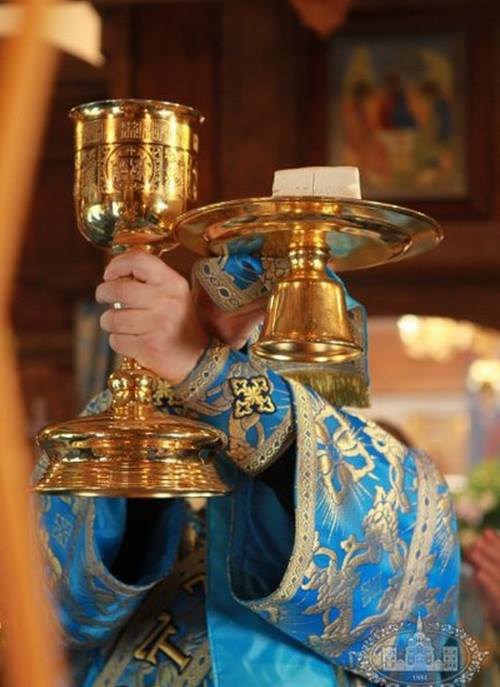 I felt moved to write for my own use an amplified "spiritual Communion" by adding to it another key component of Holy Mass — our offering up to God before our receiving from God.
I offer my deepest thanks to God for all the priests and bishops who faithfully make present this Most Holy Sacrifice in our world every day. May these days of Fast increase our gratitude for the gift they make of their lives for us and for our salvation.
…So, for what it's worth…
[After making an Act of Contrition]

Lord Jesus,
I offer myself now
as a living sacrifice
to your Father and my Father
through the eternal Spirit
in union with your Eucharistic Sacrifice.
I join now to this Great Mystery
my every prayer, thought and labor,
my every fear, struggle and weariness,
my every joy, rest and pain.
May my offering find favor in your sight.

[pause briefly in silence]

Lord Jesus,
I also ask you to open wide my spirit
that I may receive your Living Sacrifice
wholly present in the Holy Eucharist.
I beg you, through your Spirit,
to enter now under my roof and,
in this time of absence, dwell in my desire
with the fullness of your Presence.

May this holy exchange of Gifts, Lord Jesus,
be for my salvation
and the salvation of all the world
to the praise of your glory in that New Creation
where, with the Father and the Holy Spirit,
you live and reign as God forever and ever. Amen.