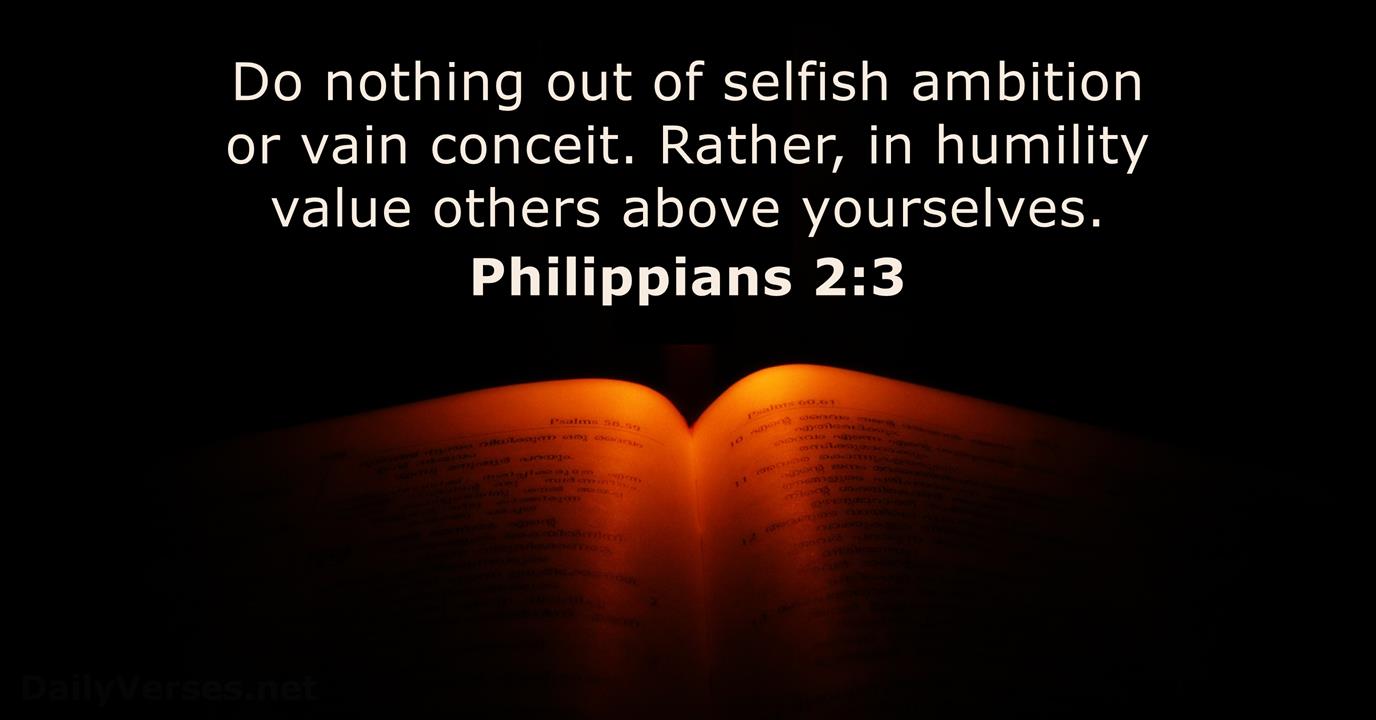 The self-effacing person is soothing and gracious, while the self-promoting person is fragile and jarring. Humility is freedom from the need to prove you are superior all the time, but egotism is a ravenous hunger in a small space—self-concerned, competitive, and distinction-hungry. — David Brooks
Humility is an elusive virtue that, as soon as you claim it, you've lost it. Kind of like when I give talks on the importance of silence. Just kinda feels wrong. I know a good number of people who share publicly that they pray the Litany of Humility. Whenever I hear them say that, I always think, "Hmm. Maybe it's me, but I would imagine that's probably a practice best kept on the q.t."
I've said it here before, but I like my wife's description of humility more than most I've heard. "When I meet someone I consider humble, it's immediately obvious to me. They're unaware of themselves." Now, what she means by "unaware" is not that they lack self-knowledge, which she would be the first to say is essential to humility. Rather, she means the humble are other-minded, and when they're with you they're with you. They aren't driven by the obsessive need to be constantly self-referential. All of which means, humility is simply the tilled soil of love.
Humility is not spiritual low self esteem, which is intensely self-referential. It is a virtuous disposition to "be for others" in a manner that strengthens your identity as imago Dei, enhancing your personality and not erasing it. The humble have grown beyond the natural narcissism of infancy and adolescence into a spiritually mature awareness that man "cannot fully find himself except through a sincere gift of himself" (cf. 1 Cor 13:1-11). As Thomas Merton said, humility is a disposition that "throws away the illusion that I am the center of everything and that other people only exist to provide me with comfort and pleasure."
Patti also loves Merton's definition of humility as truth, the capacity to face the truth. The truth about God, others, the world and, most difficult of all, the truth about yourself. Truly humble people want to be in touch with reality. They welcome all interventions that lead them to a fuller reality, as they are willing to confront whatever is needed in pursuit of the truth that alone sets us free.
There's a man I've known for many years who is for me the epitome of humility. He makes anyone with him feel, as my dad used to say, "like a million bucks." He's an old salt who is very direct in his way of addressing things, which can be off-putting to some. He has a quick wit, is street smart and very intuitive, a great storyteller with a disarming guilelessness. He's had a rough life, with lots of self-confessed failures. Here's some of what I wrote about him once after I had spent time with him back in 2004 that captures a bit of what I see as his humble genius:
[He] epitomizes Aquinas' dictum, "It's better to illuminate than merely to shine." It's amazing his ability to share all of his riches without making you feel poor, or his knowledge without making you feel stupid, or his many abilities without making you feel disabled. The law of competition that's usually at play among people vanishes around him, yet his personality looms large. This is my favorite thing about him that I shared with [a friend] today — even when he talks about himself, it's like he's talking about you. I thought on that a bit, and concluded it's because whatever he says is spoken to and for you, not AT you. Which is also why after he asked me, "How you are you?" he went on to prove he actually wanted to know! Rare.

… Here's another amazing thing about [him]. He's had a rocky marriage 40+ years, but never ever have I once heard him say an even slightly negative word about [his wife]. And we've talked a lot about real stuff in his family, and about [his own personal struggles]. Once when I asked him about how he deals with the turmoil in his family he said, "Look, God sees the real me and is still in love with me. I try to follow suit." Today he mentioned something new. He said his mother, who raised him and his brother without their father, taught "me everything worthwhile in life there is to know. For years she worked a night job so she could be with us during the day, and never complained. We grew up in a happy home, even if it wasn't for her."

All I could think of is yup, saints beget saints.

… [Someone else] said after we left his house today, "I wish there were lots more of him in the world." Agreed. As for me, after I left, I felt more myself. I guess because that's who he's interested in being with. Not merely an extension of himself. Praying now it is contagious.
While humbly praying a Litany of Humility may do some good, consistently striving daily in small and (especially) hidden ways to die to self and put others first has always been the core Gospel exhortation. That's an epiclesis God seems to find absolutely irresistible! Isaiah offers us just such an epiclesis in the form of a fast that heals us into the humility of love.
Is not this the fast that I choose:
to loose the bonds of injustice,
to undo the thongs of the yoke,
to let the oppressed go free,
and to break every yoke?
Is it not to share your bread with the hungry,
and bring the homeless poor into your house;
when you see the naked, to cover them,
and not to hide yourself from your own kin?
Then your light shall break forth like the dawn,
and your healing shall spring up quickly;
your Vindicator shall go before you,
the glory of the Lord shall be your rear guard.
Then you shall call, and the Lord will answer;
you shall cry for help, and he will say, Here I am. — Isaiah 58:6-9