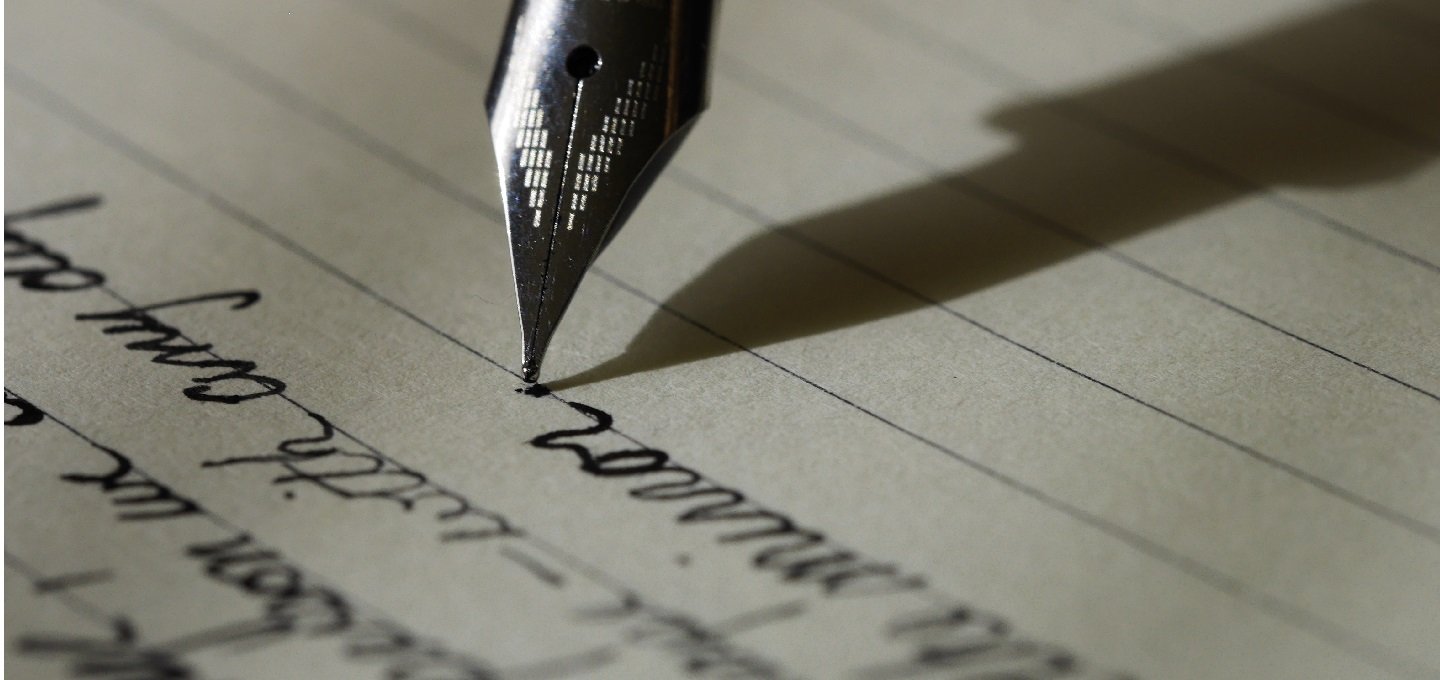 [re-posted from 2016]
My grandfather once wrote me a letter when I began my professional career. How grateful I am for people who make time and invest love in writing letters to me. I have long believed that most of the New Testament was written in the form of letters to remind Christians of the importance of this (lost) art.
This letter was a veritable leadership training manual, born of a long career as a business executive who was also a philosopher king. Among many things, Pop said, "There are two kinds of people you rarely meet: those who freely admit their failures as a step toward improvement and those who take time to show real interest in others. Most people expend the better part of their energy protecting themselves from criticism or finding ways to turn the attention of others toward themselves."
The first trait, he went on to say, is the raw material of real leadership. These people gratefully receive and actively seek honest feedback from others, want to be made aware of their strengths and shortcomings so they can seek excellence. They don't crumble beneath their faults, but are delighted to be nearer the truth of things. "Always give people the impression you want their input. Only this kind of man will attract honesty and trust from those around him. Only this kind of man will grow a character indifferent to the fickleness of the crowds."
He also said "keep your friends close and your enemies closer," as your critics and opponents "do you the great favor" of drawing out your hidden faults and exposing your defenses effectively and efficiently. "Long ago, Socrates learned this secret from the oracle of Delphi. 'Know thyself.' Only the man who knows himself can lead."
The second trait, taking time to show real interest in others, was, he said, a close companion to the first. It helps make you a constant learner, refusing to close in on your own blind spots, but instead opening out into different vantage points that will enrich your own. "Again as your final goal is to build honesty and trust, these will come only when people know you are interested in them and their ideas." To this he also added, "listen far more than you speak, learn more than you teach. Two ears, two eyes, one mouth. The few words you do speak will be worth hearing."
I thought of this letter yesterday as I read Pope Francis' Amoris laetitia, readying for an upcoming lecture. As with my Pop's advice, the Pope's words apply to leadership, marriage, parenting, friendship, life.
Take time, quality time. This means being ready to listen patiently and attentively to everything the other person wants to say. It requires the self-discipline of not speaking until the time is right. Instead of offering an opinion or advice, we need to be sure that we have heard everything the other person has to say. This means cultivating an interior silence that makes it possible to listen to the other person without mental or emotional distractions. Do not be rushed, put aside all of your own needs and worries, and make space.
Rare indeed, Pop.